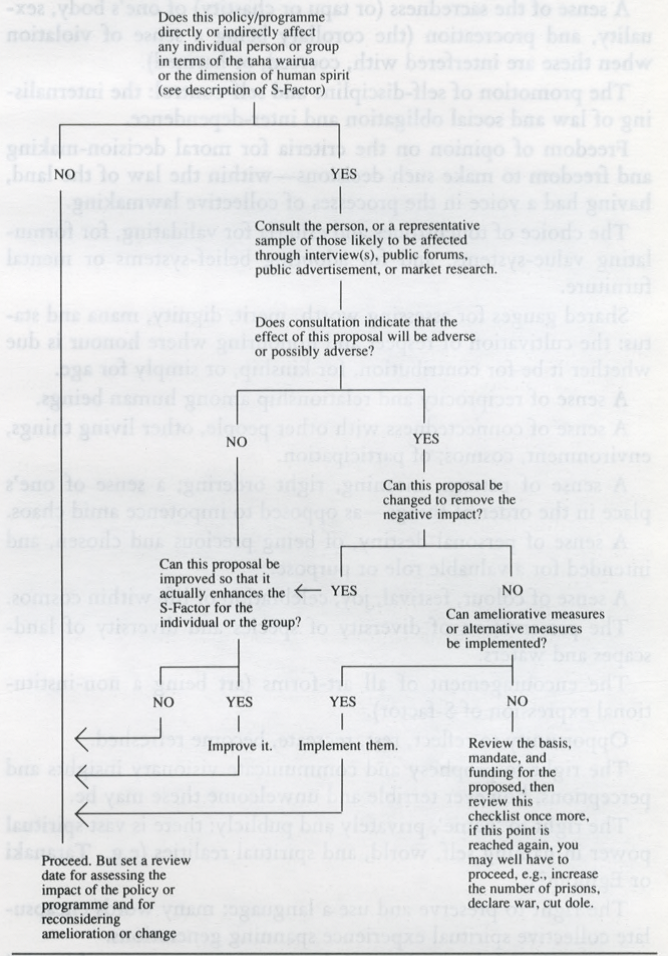 In 1988 as part of the report of the Royal Commission on Social Policy Values Party member Catherine Benland wrote about the S-Factor.  Why she wondered would happen if our spiritual values, which I take to understand as our deepest values and best selves were to be part of the consideration in the development of public policy.
She did not mean that the church should influence the state. Her context was broader than that.  She considered the human potential movement to be part of the expression of human spirituality for example.
She wrote
Have not millions expressed their quest for personal fulfilment primarily through tribal, world, or personal religions—or the modern substitutes for these in the human potential movement? Real spirituality is not icing on the cake, it is not a once-a-week exercise: it permeates every second, every place, every relationship. Social services cannot exist in isolation from it; providing houses, hostels, hospitals, hospices will not contribute to the personal fulfilment of their occupants unless the S-factor is taken into account by architects and administrators.
Benland's article is attached as a pdf.  The issue it raises for me are uncomfortable.  We regularly allow that Māori spiritual context has a place in public policy – and this has been the case at least since the Royal Commission's report. But not Pākehā spirituality.  Even to allude to it is somewhat embarrassing.  However this was not always the case.  In the 1930's in NZ and in the 1940's in the UK  commentators regularly spoke of the respective Labour government's welfare policies of those times as "applied Christianity". What do you think is going on here?