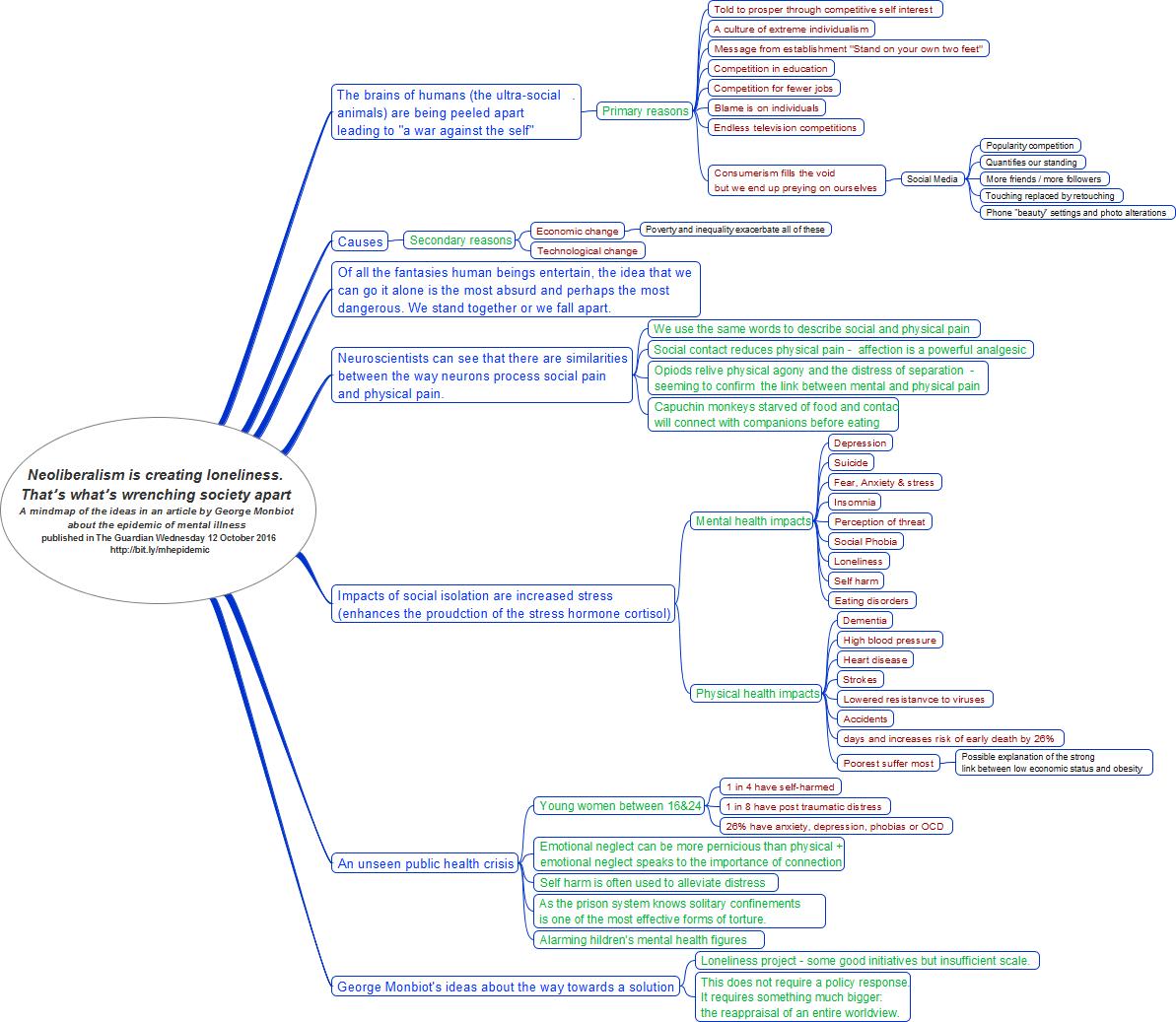 Late last year an article in the Guardian newspaper by George Monbiot discussed a recent report about the level of mental health problems among young people in the UK. I made a mind map of the ideas in the article as part of a submission to the suicide strategy.  With the release of the government'spending plans for mental health and articles about the high levels of mental illness and mental stress young people are facing I thought I would publish the mind-map here.  I can't help feeling it is highly relevant to New Zealand's situation especially since the research by Te Tai Tokerau principles association released yesterday  shows that there are more than a 1,000 young people in Northland with serious unmet need for psychological help.
As Kyle MacDonald said in today's New Zealand Herald
"in the absence of meaningful polices to address inequality, poverty, homelessness, addiction, sexual and domestic violence, and a swathe of other community problems that assail the lives of our young people – resilience training is just the new "harden up".
References
Neoliberalism is creating loneliness. That's what's wrenching society apart George MonbiotGuardian 12/10/2016
Will teaching resilience in our schools work? Kyle MacDonald: NZ Herald 17 Aug, 2017
Govt gives details for $100m mental health spend Radio New Zealand 14 August
.