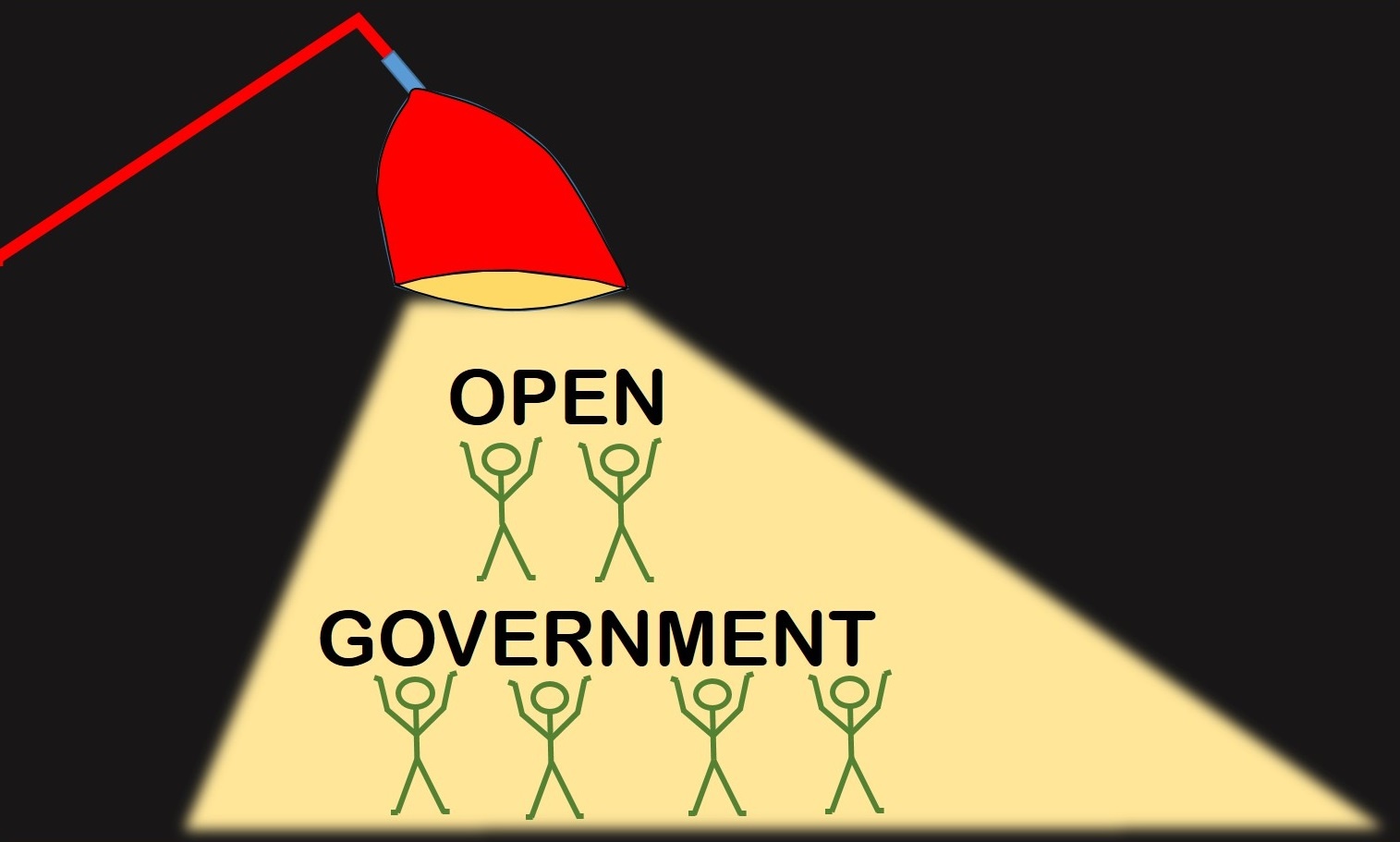 What do you think is important about OPEN GOVERNMENT?
ECO invites you to participate in a survey of people and organisations from civil society on what we want the government actions should be in the NZ Open Government Action Plan 2016-18.
Please feel free to circulate the survey widely. The survey provides an option to remain completely anonymous and it will run till 25 July 2016. Please click here to start the survey.
The survey should only take about 15-20 minutes to complete depending on how much you want to say. We've made a few suggestions for open government projects but don't be guided only by those. We are very keen to hear your thoughts. On the other hand it's a broad topic so please don't worry if you can't answer every question.
Background
In 2013 the New Zealand government joined 68 other countries in the Open Government Partnership. The aim of the partnership is for governments to commit to actions that make them more transparent and accountable to citizens. The government's first 2 year plan was unambitious and included little in the way of partnership. ECO would like to ensure future plans are are more effective for civil society.
In October 2016 the government will publish a second Open Government Action Plan which will determine how far they will go to commit to more transparency and a report based on this survey will be presented into the decision making process.
Please click here to start the survey and tell us what you think!
Learn more about the Open Government Partnership by following this link. If you are interested to find out more about the survey, read below. If you have any questions drop ECO an email at ecosurvey.og@gmail.com or contact us on 04 385 7545.
Ngā mihi,
Jan Rivers, Cath Wallace, Richie Miller & Michael Pringle
(Open Government Survey Team at ECO)
ECO is the Environment and Conservation Organisations of Aotearoa NZ and we have a long-standing interest in open government. You can find out more about us here.
Questions
Who can take part?
The survey invites members of the public as well as non-government organisations / civil society organisations to participate in the survey.
Take part in the survey
When?
The survey is open until Tuesday July 26.
Who is involved?
Open Government Partnership
In 2013 the New Zealand government joined (the now) 68 other countries in the Open Government Partnership (OGP). Partnership countries share the aim of setting ambitious actions to make their governments more open to their citizens.
Environment and Conservation Organisations of Aotearoa NZ (ECO)
ECO was one of the many organisations that worked to achieve open government, an effort that culminated in the Official Information Act, and we continue to take an interest in this as part of our role of working to help groups with a concern for conservation and the environment.
NZ Government
In the NZ government the State Services Commission has the role of coordinating the Open Government Partnership effort.  This should include facilitating the engagement with civil society and ensuring that the goals identified are owned in and funded by specific government agencies that are responsible for ensuring that they happen.
Why is ECO doing this?
ECO recognize that open government matters to everyone – to people and to organisations in civil society. ECO is also inviting participation from councils and from libraries. We think these organisations and their employees and elected members are interested in, and knowledgeable about, the need for  greater openness in central government.
ECO is carrying out the survey because of our disappointment with the first NZ Open Government Partnership (OGP) Action Plan.  A report by NZ academic Steven Price who is the OGP's independent reviewer for NZ identified concerns with both the process and the goals following interviews with NZ people and organisations with an interest in open government.  The government's engagement was half-hearted but the poor outcome could also relate to the lack of a unified civil society organisation pushing for better open government in NZ.
ECO thinks that it is important that people and groups in the community in New Zealand have a chance to say what they want to see in the government's next action plan in the Open Government Partnership, and that is why we are inviting you to respond to our survey and also to let others know about it and share it with them.  We are not being asked by the government to do this, but want to do it as part of giving "voice" to people in the community. You can take part in the survey by clicking here.
Can you take the survey anonymously?
When you fill out the survey you can choose whether you want your responses to be:
a)        Anonymous such that we receive your response but do not know whose it is, or
b)        Confidential, in that you tell us who you are but we do not share this information,
c)         Disclosed, where you agree that we  can name you as a participant organization
d)        Attributed, so we can quote things you say
We will not identify you without your permission.
What will the results be used for?
We will present the resulting report to the State Services Commission as part of the input into the Open Government Partnership Consultation. We will also use the report to raise awareness of the strong case for more open government initiatives.
Take the survey