The Scoop Foundation: Why we need it
I'm a long-time fan of Scoop, and so I'm supporting Scoop's move from a commercial, advertising-funded model to a community supported model. I'd like to explain why.
Like other news media worldwide, Scoop is facing the financial challenges of an advertising base that has been decimated. Scoop needs support and certainty of funding to develop its services for the future.  Scoop has moved to a charitable trust ownership model based around the Scoop Foundation, which is now the owner of Scoop Publishing.  Scoop needs to replace the lost advertising revenue by making operational changes, by broadening its base of support through funding campaigns and by fully implementing a content licencing model for organisations and corporate users.
What is special about Scoop?
Just news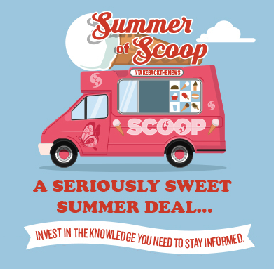 Scoop is 'just news' in multiple respects. It's news that is timely and it's just news in the sense of being 'only the news'. There are no stories based on air head celebrities, no name calling or personal attacks, and no journalists who make themselves 'the story'. In contrast to other news sites it has no 'clickbait' stories. It's news that can help see justice occur. Scoop journalist Robert Kelly has recently written a great article explaining how Scoop works. "We don't take a position on [publishing press] releases and we don't edit them, we present them. We sit at the coal face of public information and chip, chip, chip away," he wrote.
It's not just the quantity and range of content. Scoop is so important to our democracy because it covers issues that other outlets do not or cannot.
Research
Since 1999 Scoop has been New Zealand's foremost independent, locally owned news service, and has produced first-class journalism, provided an outlet for news-makers and given News Zealanders access to what has become a considerable research resource. On issue after issue, Scoop's coverage is broader and deeper than other New Zealand media outlets and the content is organised and curated to support critical citizenship. No other New Zealand news outlet links so consistently to source material and none allows you to see material from ministers, political parties, government and local government, businesses, business lobby groups and civil society organisations together. This is important. Lacking journalists who can do in-depth research, we need the ability read from a variety of resources, get a 360 degree view of stories, and draw our own conclusions.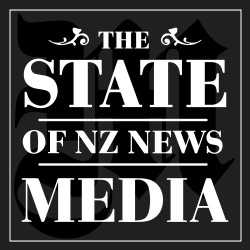 Search engine features
Amongst New Zealand broadcast and press news sites, only the Radio New Zealand website has anything like the rich features of the Scoop site, but even it lacks the powerful search engine that Scoop has. On almost any contemporary topic (except sport, lifestyle topics and celebrities) a Google search will return results from Scoop in the first pages of results.
Scoop's content is stored with metadata tags so that linked information can be found together. And each story is tagged by a human being – not a machine – to similar stories. Look at this on the recently launched obesity strategy or this on the coverage of the results of the result Local Government Commission amalgamation decisions. The Scoop search engine is a 'fully faceted' engine. It allows the searcher to use Google-type search filters. By default, search terms are combined, which allows searchers to create very specific searches. Once you have searched, stories can be also be viewed by checking the related stories, or browsing by theme, byline, section, source, type, topic or keywords. Stories returned can be delimited by date and can be sorted by date order or 'relevance', i.e. the closest match to the search terms.
Scoop reaches the news other news services don't reach
Examples
TISA
On Tuesday 19 June 2014, I received an email detailing a trade agreement that I had never heard of. It's called TISA, which is an acronym for the Trade in Services Agreement.
The email linked to a comprehensive report on the trade agreement and said it was a risk to public services as it assumed they were delivered best by private companies. The email also said that implementing TISA would create a permanent sinking lid on the public sector. It said New Zealand was involved. I'm a bit of a news junkie so I wondered why I hadn't heard of it.
I searched all the New Zealand media websites seeking information about TISA. Only Scoop Media and the Otago Daily Times (ODT) had any coverage. Scoop had eight – yes, eight – stories covering TISA and the ODT had a passing mention. The rest of the New Zealand media had nothing.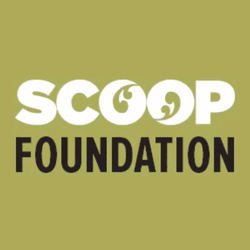 The following day, the financial services chapter of this agreement was released by Wikileaks, and in the following week there was a smattering of media coverage but nothing in the mainstream media that covered the public services aspect of the agreement. Without Scoop and the Wikileaks information there would likely have been no substantive media coverage about this important negotiation.
A major speech on climate change
On 1 February 2015, Sir Geoffrey Palmer made a major speech on the politics and legislative issues around climate change and why 2015 was so important in making changes. It was regarded as so significant by informed people that I received the PDF of the speech from three separate individuals. In the rest of the New Zealand media – the web based media at least – from NBR to Stuff, the Herald and TVNZ, there was not a single mention. In contrast Scoop had not only the press release but also the entire speech as an attachment.
Legal aid
Recently, Auckland barrister Frances Joychild wrote a major article about the impacts on people needing help with civil cases and their lawyers because of changes to legal aid that mean that only the very poorest are eligible. The tales of desperation she describes are heart-breaking and could happen to any of us. Courts are stuffed with desperate people trying to represent themselves or, worse, taking the law into their own hands. Although it was widely circulated to the media, it appears no news site published a story about it in the mainstream media – at least in the media web sites. If it weren't for Scoop this story would not have gone beyond Frances's legal colleagues. Happily it did. I wrote a press release based on her work.
A Voice for Aotearoa/New Zealand
I don't believe that we can underestimate the importance of giving New Zealand's diverse voices a platform on issues that the mainstream media are either not interested in or will not devote the time to research.
For the last 16 years, Scoop's mission has been to foster that voice: freedom, expression, ideas, information, empowerment, transformation in support of a rich democracy. Scoop currently publishes almost 1000 pieces of content a week and often goes well beyond what is available from the commercial media. As well, it generates original material, including articles in the monthly magazine Werewolf and Gordon Campbell's regular current affairs commentary. Scoop also combines news and links to original content in a way that is unique in New Zealand's media landscape.
Scoop's users are Kiwis: government workers, New Zealand businesses and civil society groups. Thanks to Scoop, these groups are effortlessly informed about the things they need to know – important things, like what is happening to their regulatory environment; what their competitors are doing; and who else is upset about, or supports, this or that government decision.
Without this rich resource we'd be a poorer country and a poorer democracy.
Scoop makes income from standard commercial means such as selling advertising, but also has a large 'public good' component that needs to be supported. If you'd like to support Scoop there are two ways. You can become a personal member; and you can also encourage organisations that you have an association with to support Scoop. For more information, see here: