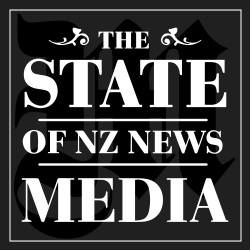 At the Democracy, Ethics and the Public Good Conference last year the state of the NZ media, including its foreign ownership and poor quality of coverage, was identified as one of three key problems in our democracy that needed to be urgently addressed.
Scoop Media is part of the new media that has arisen to fill the gap even as the old media has been failing us. However the advertising crisis affecting all media has meant that Scoop Media needs to change to a community ownership model rather than a primarily advertising based model. This will allow it to adapt to changing conditions, change its operating and governance model, grow and develop. In January Scoop launched Operation Chrysalis which included articles on the state of New Zealand's media, an online debate on the quality of the media as well as a survey of readers and the suppliers of news content.
The next part of Operation Chrysalis, which launched on 18 February and running till 29 March, is a crowd funding campaign to help Scoop make these changes. I'm hoping public good supporters will join me in supporting the Scoop refresh and its future growth and development as a way of helping to ensure a strong democracy in NZ.
Can you join me to help Scoop to relaunch, refresh and build on its 16 years of news service to New Zealanders?
If you can make a donation please aim to do this soon if you can. If you've already donated help put the Operation Chrysalis buzz out amongst your friends and social media connections.  As you know potential supporters like nothing more than the opportunity to support a project that is heading towards success and after 2 days the fundraising is going well. A successful fundraising effort (more than $50,000) will see Scoop developed as a mobile application as well as putting in place the social enterprise governance structure that will ensure it's ongoing success.

About Scoop Media
Scoop is New Zealand owned and is by far the most comprehensive, independent news source in NZ. It provides important support to an informed democracy in New Zealand for news-makers as well as news consumers. It publishes stories and information that never gets into our foreign owned newspapers and commercial broadcast channels. Scoop staff curate news so that you can get a 360 degree view of a story with the press material from civil society, political party and government department players all in the same place together frequently with the research and publications that the stories relate to. Scoop also hosts significant community and Pacific content not found elsewhere as well as Gordon Campbell's journalism and monthly magazine Werewolf.