The 2014 Geering Event
(Details as at 24 July 2014)


St Andrews on the Terrace Wellington
Friday evening 1 August – 7.00 – 9.00 public seminar
Friday evening's speakers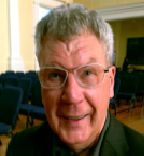 Rev. Dr Jim Cunningham is the interim Minister at St Andrews and the chair of the St Andrews Trust for the Study of Religion and Society. He is also a counsellor, a communicator and a story-teller including of radical and progressive theological ideas through his preaching.
Family and travel are important aspects of his life.

Jim will introduce the conference, set the scene and be our MC on Friday evening.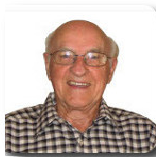 Professor Sir Lloyd Geering is a ground breaking and controversial commentator on theological issues. He has been an ordained Presbyterian minister for more than 70 years and has held a number of significant academic positions in New Zealand. He is a Companion of the British Empire and in 2001 was named a Principal Companion of the New Zealand Order of Merit.
Lloyd's writings have often addressed key questions concerning contemporary religion and society. Although he has retired as Principal Lecturer for the St Andrew's Trust for the Study of Religion and Society, he is still an Honorary Associate Minister and Theologian in Residence for St Andrew's Parish.
Lloyd will open the conference with some remarks about democracy and ethics.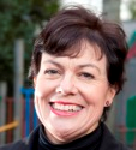 Dr Bronwyn Hayward is a Senior Lecturer in Political Science at the University of Canterbury, and co researcher at the University of Oslo on the Voices of the Future project. Bronwyn Hayward's academic background is in political science and geography and she recently served as lead author for two reports for the United Nations Environment Programme's  global survey of the attitudes of 18 – 35 year olds to their lifestyles and sustainability (for the UK and NZ).
Bronwyn is the author of Children and the Environment: Nurturing a democratic imagination and her next book will examine children and ecological citizenship.
Bronwyn's topic is Our Social Handprint: Understanding the kind of
democracy we are creating.
Bronwyn developed the SEEDS, FEARS and SMART models as ways to think about how we are currently responding to crises and change. She has identified three dominant responses. One is the authoritarianism of the FEARS model, where we frustrate citizen agency (the ability to imagine and effect change and command and control authoritarian  responses are used). Secondly is thin democracy of SMART citizenship with its emphasis on self-help, markets, individual entrepreneurialism, technocratic imagination, and leadership by representative government. There is nothing wrong with the SMART model – of course we need new technology, but it leaves unchallenged and unquestioned the fundamental drivers of inequality, social justice and dangerous environmental change. This is why Bronwyn advocates the SEEDS model of citizenship. A diagram of the Seeds model is attached to the final page of these notes.

More about Bronwyn
Growing-greens blog
At Canterbury University

Dr Michael Macaulay
is Director of the Institute of Governance and Policy Studies (IGPS) at Victoria University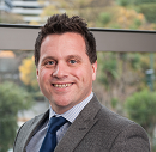 and Associate Professor in Public Management at the School of Government.  Before joining Victoria University in 2013, Michael was Professor of Public Management at Teesside University, UK, and he is currently Visiting Professor at the Universities of Sunderland and York St John.

He has previously been Visiting Professor at the University of Johannesburg, South Africa. He has had a diverse career and had been assisted the Turkish government on its procurement and transparency strategies and he is currently one of two Executive Editors of

International Journal of Public Administration  He has worked with organisations such as Transparency International, numerous local authorities, and recently with the Council of Europe creating integrity audit tools for the Turkish public sector.
Michael will talk about the Open Government Partnership from the perspective his UK and NZ experience with transparency and integrity systems.
More about Michael
At Victoria University
Professor Jane Kelsey is one of New Zealand's most acute social commentators.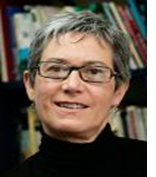 Professor of Law at the University of Auckland, she is actively committed to social justice in her teaching, her work on Maori sovereignty, and her international research and advocacy on the crisis in globalisation. For several decades her work has centred on the interface between globalisation and domestic neoliberalism, with particular reference to free trade and investment agreements. Since 2008 Jane has played a central role in the international and national campaign to raise awareness of, and opposition to, the Trans-Pacific Partnership Agreement.
Jane will be addressing the risks to democracy of international 'free trade' treaties like the TPPA, TPIP and TISA whose approach to treaty making is not a given and has risks to democracy and sovereignty that are being largely overlooked by the proponents.
More about Jane
At Auckland University
It's Our Future
Saturday 2 August – 9.00 to 4.30
 Sandra Grey and Charles Sedgwick will be speaking on grass roots organisations and the role they have in advocacy and as contractors providing services.
Bill Ryan on the pressures on government caused by social media, openness and 24 hour news cycle and a public sector legislative framework that is overdue for renewal.
 Myles Thomas will talk about the issues with a lack of quality public broadcasting in NZ
 Barbara Bedeschi-Lewando will talk about the participatory democracy approaches being used in Brazil and elsewhere.
 Cath Wallace will address the impact of recent changes to the Resource Management Act.
 Ben Knight on participatory democracy and the role of Loomio in supporting collaborative decision making.
 Stephanie Rodgers on talk about social media and new generation feminism.
 Meg Howie on the election engagement initiative AskAway.
Max Rashbrooke on the democracy and participation issues related to high levels of inequality.
JustSpeak on prisoners and impacts of the removal of the right to vote
 YOU!  As well as some great speakers the real strength of the conference is the opportunity for participants to reflect on what they have heard and to take part in workshops that will develop and build on the ideas from the presentations.